May 5th, 2017
Horgan calls on British Columbians to come together to defeat Christy Clark and build a better BC
NANAIMO—BC NDP leader John Horgan says BC can't afford four more years of Christy Clark, and called on British Columbians to come together to elect a government that works for people.
"We can defeat Christy Clark and the BC Liberals, but we have to come together to make it happen," said Horgan at a campaign event on Vancouver Island. "This time, in this election, we can come together to defeat Christy Clark and build the province we all want. After 16 years of neglect, we can finally have a government that works for people again."
Horgan called on families that are working harder than ever but can't seem to get ahead, people who voted Liberal in the past but just can't do it again because of what Christy Clark has done to our schools and our hospitals, people who haven't voted before, and people thinking of voting Green this time to rally behind the BC NDP to defeat Christy Clark.
"We can do so much if we come together. We can stop the cuts and fix health care and education. We can make life more affordable. We can ban corporate and union donations to get big money out of politics once and for all. We can begin the move to a fairer voting system," said Horgan.
"The people at the top have had their premier. It's time we elected a premier and a government that works for you."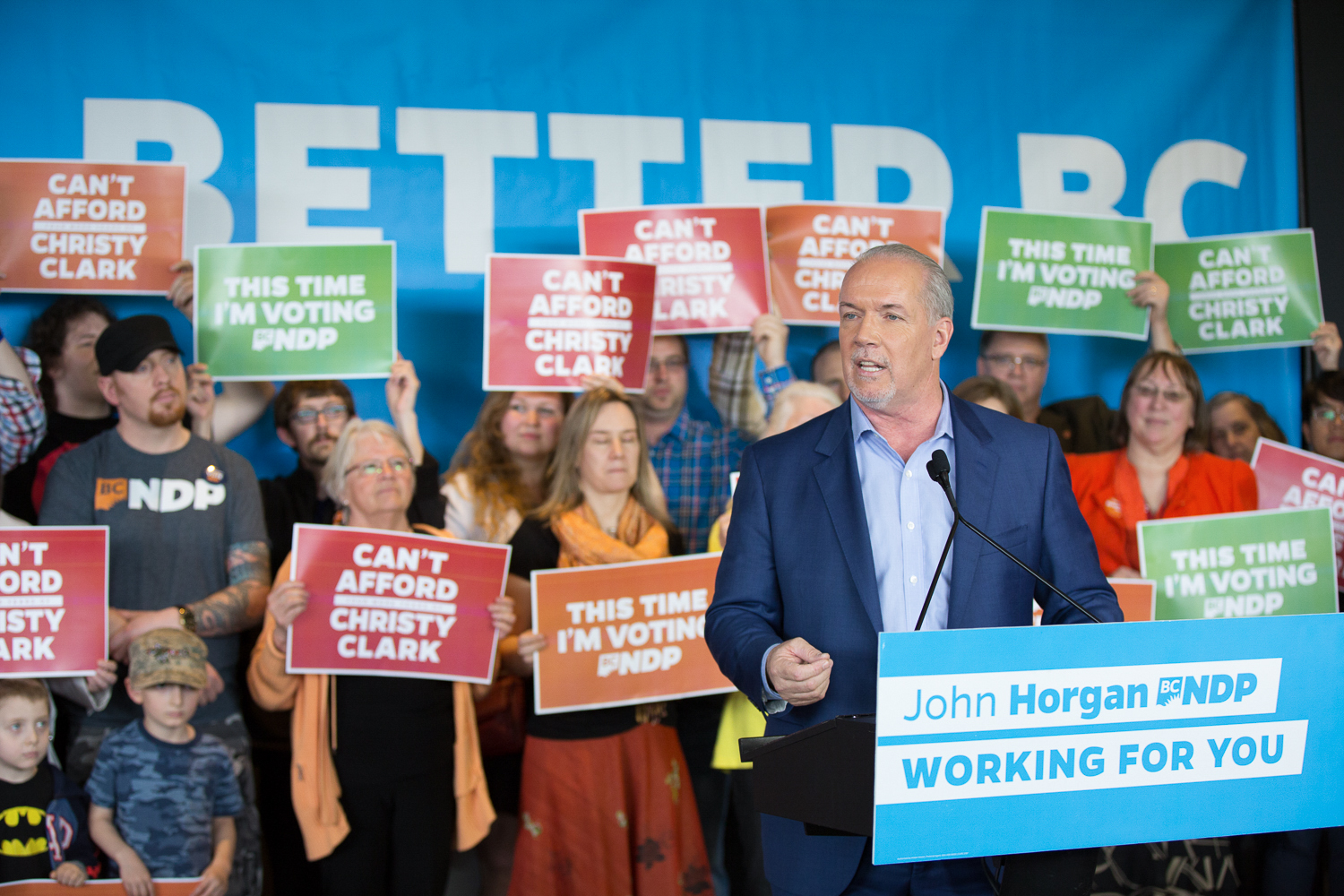 Photo available here: https://flic.kr/p/Uwkpqt