May 2nd, 2017
While Christy Clark expands private health care for the rich, John Horgan will invest in public health care for people
KAMLOOPS—While Christy Clark expands private health care for the rich, John Horgan and the BC NDP will invest in public health care for people.
"Christy Clark gave a billion-dollar tax cut to the top two per cent, while ignoring the health care crisis in Kamloops. Now she wants to bring in two-tier health care so the rich can pay to skip the line," said BC NDP Leader John Horgan.
"We can't afford another four years of Christy Clark and the BC Liberals. We have to stop the cuts, come together and say no to Christy Clark's private health care scheme. The BC NDP will invest in public health care including the new patient tower at Royal Inland Hospital," said Horgan.
Sixteen years of BC Liberal neglect and underfunding has created a crisis in public health care. An estimated 30,000 people in Kamloops are without a doctor. Overcrowding is the norm in emergency rooms, hospital hallways, and at walk-in clinics where families line the block waiting to see a doctor.
While Christy Clark expands private health care for the rich, John Horgan and the BC NDP will build more hospitals and invest in public health care for everyone. We will:
Invest in public health care for people, including building the new patient care tower at Royal Inland Hospital
Build urgent family care centres to help the 700,000 British Columbians who don't have a family doctor – including 30,000 people in Kamloops
Provide better care for seniors, who after a lifetime of service deserve respect and a helping hand
Create a dedicated Ministry of Mental Health and Addictions to ensure faster access to mental health services for people who need it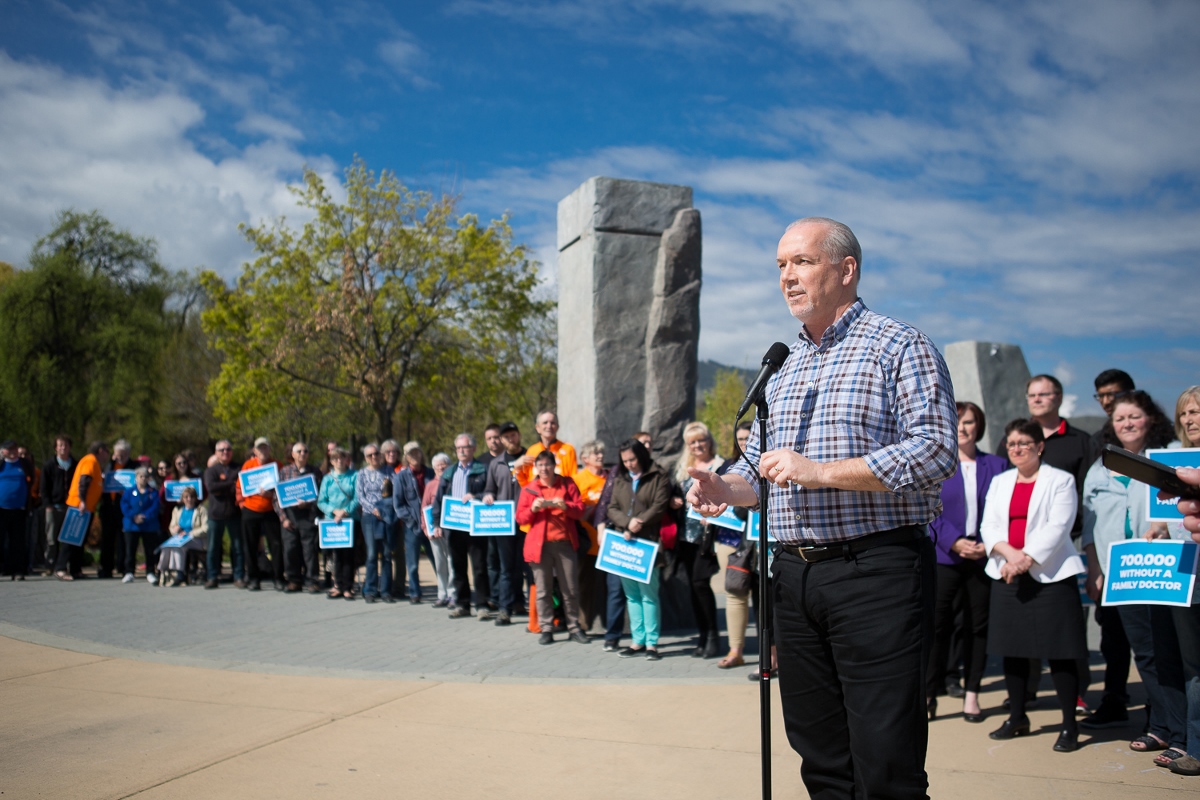 Photo available here: https://flic.kr/p/Una3SE